2013.06.14
Testing Zeiss Light Sheet Z.1 microscope at Hubrecht Institute for Developmental Biology and Stem Cell Research



Jack Boenders (Carl Zeiss) is installing the sample into the microscope.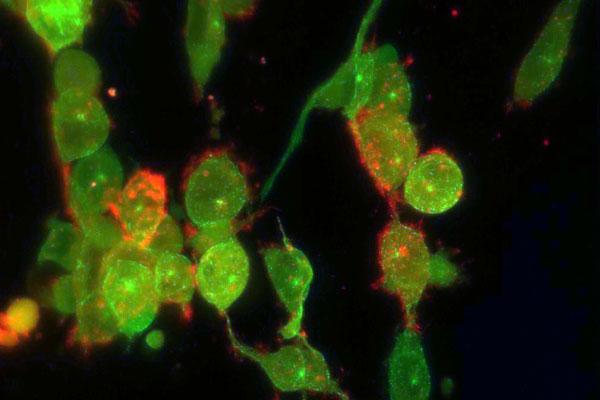 EB3-GFP and mCherry-LifeAct in MDA-MB-231 breast cancer cells, grown in matrigel.
PlanApo 20x / 1.0 W
The test of Zeiss Z.1 microscope was performed during the Light Sheet Microscopy Discovery Days, the event organized by ZEISS and the Hubrecht Institute to celebrate the arrival of the first light sheet microscope system in the Benelux.