Zeiss
Zeiss company was founded by Carl Zeiss in Jena (Germany) in 1846. In 1866 physicist Ernst Abbe joined Zeiss and designed greatly improved lenses for the microscopes they were producing. Carl Zeiss together with Otto Schott and Ernst Abbe laid the foundation of modern optics. After the death of Carl Zeiss in 1888, the Carl-Zeiss-Foundation was established in 1889 and the business was incorporated in 1891. More about Zeiss history can be found at http://www.zeiss.com/corporate/en_de/history/company%20history.html.
Just like Germany as a country, the company Carl Zeiss was partitioned in 1945 and remerged after the reunification of Germany. The western business was restarted in Oberkochen (in south-western Germany) under the name of Opton in 1946, which became Zeiss-Opton in 1947, but was soon renamed to Carl Zeiss. West German Carl Zeiss Jena products were labelled Opton for sale in the Eastern bloc, while East German Zeiss products were labelled "aus JENA" for sale in Western countries. Following German reunification, eastern Carl Zeiss Jena merged back with the western Carl Zeiss forming the modern Zeiss company.
More about the unification of eastern and western Zeiss can be found in the very nice essay, published in "Innovation" Magazine from Carl Zeiss.
We have several microscopes made by "western" Carl Zeiss: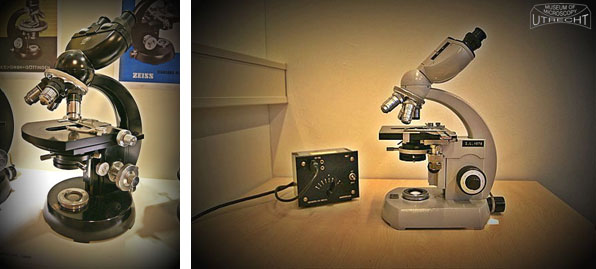 Zeiss Standard GFL               Zeiss Standard RA

Zeiss Photomicroscope I                                                   Zeiss Photomicroscope II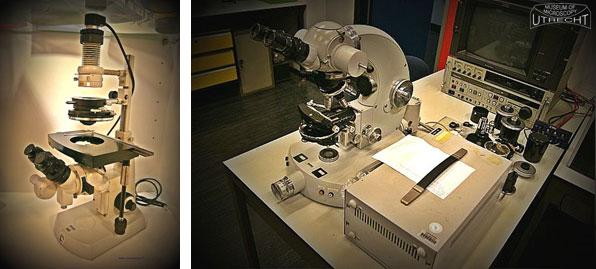 Zeiss Invertoscope D             Zeiss Photomicroscope III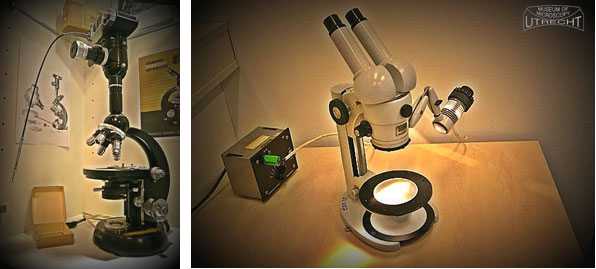 Zeiss Standard GFL                Zeiss Stereomicroscope III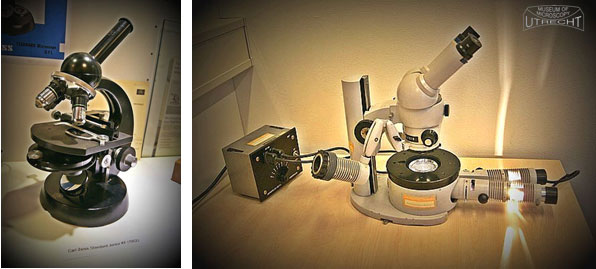 Zeiss Standard Junior KF       Zeiss Stereomicroscope III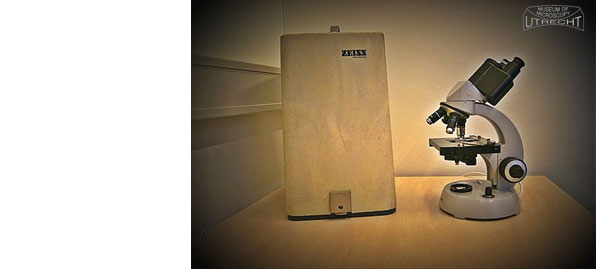 Zeiss Standard Junior KF2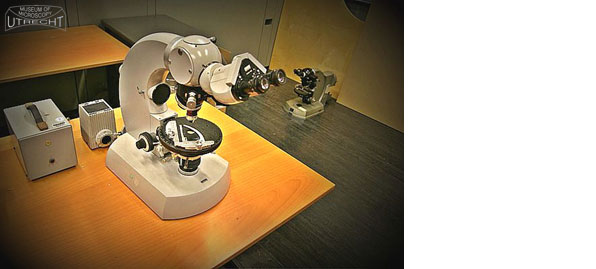 Zeiss Universal Polarized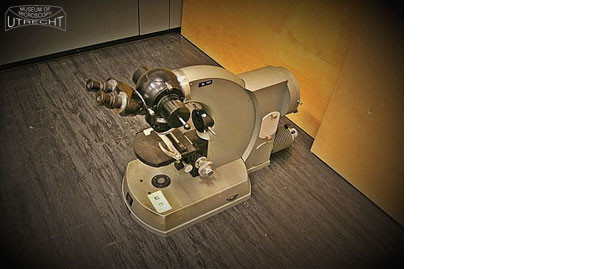 Zeiss Universal