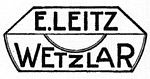 Leitz
The history of Leitz (now Leica) has started in 1849, when the 23-year-old German mathematician Carl Kellner (1826-1855) established the "Optical Institute" in Wetzlar for the development of lenses and microscopes. Kellner had invented a new achromatic combination of lenses for an eyepiece, which was able to produce an image with correct perspective and without the distortions that were usual for other optical instruments of the time. His invention is still useful and known as the Kellner eyepiece. After his early death in Wetzlar, his widow led the company, which had twelve employees at that time. In 1856, she married her employee Friedrich Belthle (1829 -1869), who from then on managed the company.
In 1864, precision mechanic Ernst Leitz joined them; he became a partner in 1865, took over the company in 1869 and re-founded it under his own name. Beginning in 1870 of the reorganization of production by the invention of mass production methods together with the newly developments was a market success. The company expanded quickly. In 1920, after the death of Ernst Leitz I, his son, Ernst Leitz II, took over the business, which was transformed into a public limited corporation.
In 1925 Ernst Leitz II decided to mass-produce the photocamera constructed by Oskar Barnack (LEICA for Leitz camera), entering a photography market. Leitz company remained in the ownership of the Leitz family until the beginning of 70-ies. However the speed of technological innovation was accelerating and globalization of the world economy shifted into high gear, so it became necessary for the company to look for a partner.
In 1972 Leitz started co-operation with Wild Heerbrugg (Wild Heerbrugg bought 25 percent of Leitz). Two years later Wild Heerbrugg bought another 26 percent of the Leitz shares. In 1987 Leitz and Wild Heerbrugg merged to form the Wild Leitz group. In 1990 the merger of Wild Leitz with The Cambridge Instrument Company created the new Leica Holding B.V. group. So now the Leica name also stands for the leading manufacturer of microscopes, surveying and photogrammetry systems, as well as optical-scientific instruments. In 1996 Leica Camera AG became an independent company, followed in 1997 by Leica Geosystems AG, which since 2005 belongs to the Hexagon Group of companies. Out of the remaining company Leica Microsystems AG was then formed in September 2000. Since 2005 Leica Microsystems GmbH is part of the Danaher Group.
We have five microscopes made by Leitz: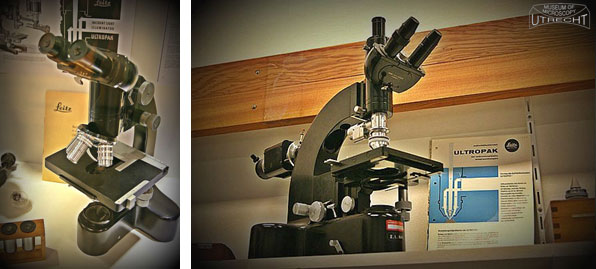 Leitz Laborlux II (1962)        Ortholux with the incident light illuminator Ultropak (1961)

Leitz Ortholux I (1958)          Leitz Ortholux II (1975)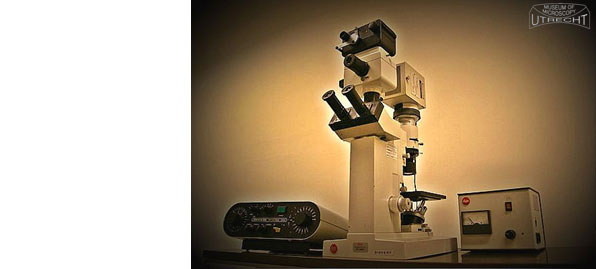 Leitz Diavert (1976)